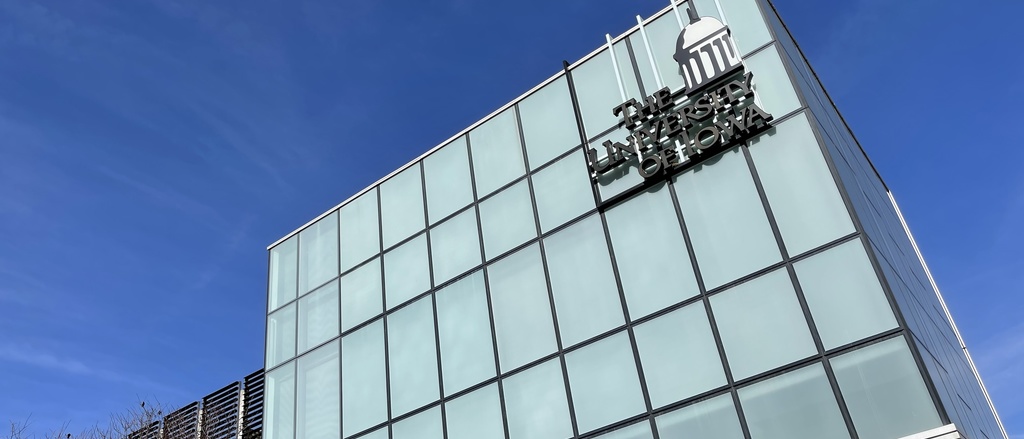 Pappajohn Education & Event Center
Special Events, meetings, corporate training we do it  all!
Situated on the world-class Sculpture Park in downtown Des Moines, the John and Mary Pappajohn Education Center has provided exceptional programs to the Des Moines area since its founding in 2008. The center builds on the UI's heritage of outreach to cities across the state, offering leading degree programs and coursework in a state-of-the-art facility. The building also hosts the annual Des Moines Arts Festival, 80/35 Music Festival, Celebrasian, Latino Heritage Festival and Des Moines Concours d'Elegance.
In addition to academic programming from the University of Iowa, the Pappajohn Center is also available for Corporate trainings, meetings and retreats. We host a myriad of groups in the downtown business community as well as non-profit organizations with competitive rates and excellent technology and infrastructure. The Center encompasses many diverse spaces that would possibly be a great fit for your next business meeting, luncheon or fundraising event!
Check out our competetive rate chart here. For more information, inquire directly to Rayf Schmidt, Facility Director at 515-235-4621 to set up a personal tour of the space or to answer any questions you have about corporate rentals!